I love emotive wedding photography.  I love to photograph a day which will be one of the most important days of a person's life.   The excitement, love and happiness is always captured in my images.    When I photograph a wedding, I'm telling the story of your day.  I'm photographing laughter, the understandable temporary nerves, and of course, the love.
I've photographed many weddings throughout my fifteen year career as a wedding photographer and I have loved every single one.   I find as much beauty in small intimate weddings as in large grand weddings, because wherever you get married, it's all about love.
I've photographed weddings in every season, but given that it is now December I thought I would share one of my absolute favourite shots of a bride just about to enter Church.  Here her veil was being adjusted by her bridesmaid.  I love the look between father and daughter.  This image really speaks to me.  I look for moments like this – I'm not a photographer who takes thousands of images hoping for a good few shots – I look carefully and find moments which become beautiful photographs, and, of course, memories.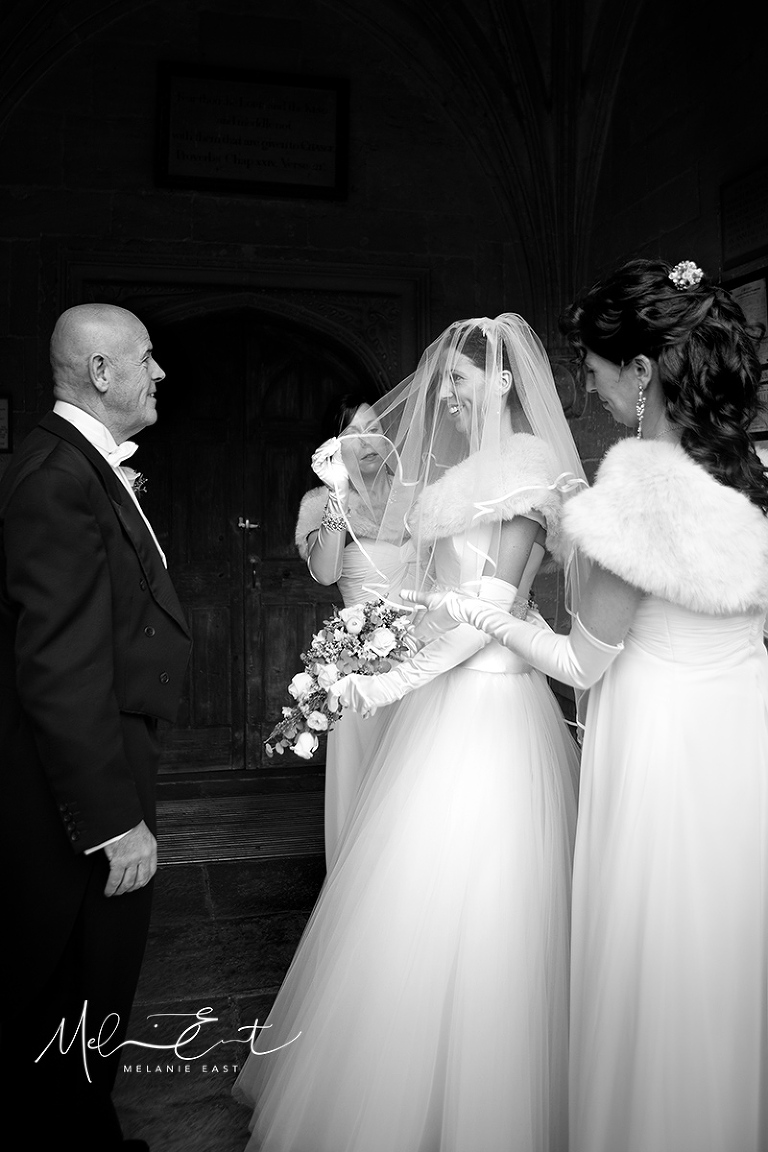 This wedding took place in Steeple Ashton, with a reception afterwards at Babington House .
I'll post more of this beautiful wedding in the next post.
To view more of my work please click here