Wedding Photography Babington House
I love Christmas weddings and was delighted to provide the wedding photography for a very beautiful wedding which took place at Babington House.    This was a truly magical day – crisp, cold and very Christmassy!
I absolutely loved Sarah-Jane's dress – it was beautifully elegant and really suited her.  I loved that James wore a kilt true to his Scottish roots.    When I photograph weddings, I photograph candidly for the majority of the day.  This allows me to capture the day as it naturally evolves.  I do ask for 40 minutes with the bride and groom to enable me to create beautiful wedding portraits.  I believe this provides a perfect mix – the candid photographs which clients love, and the portraits of the two of you that you'll want in your album and on your wall.    This also means that photography doesn't take over the wedding day.
When I saw the red berries and greenery I knew this doorway would make a beautiful images for this couple, given the colours within the groom's kilt.  It's all about noticing these details when I photograph your wedding…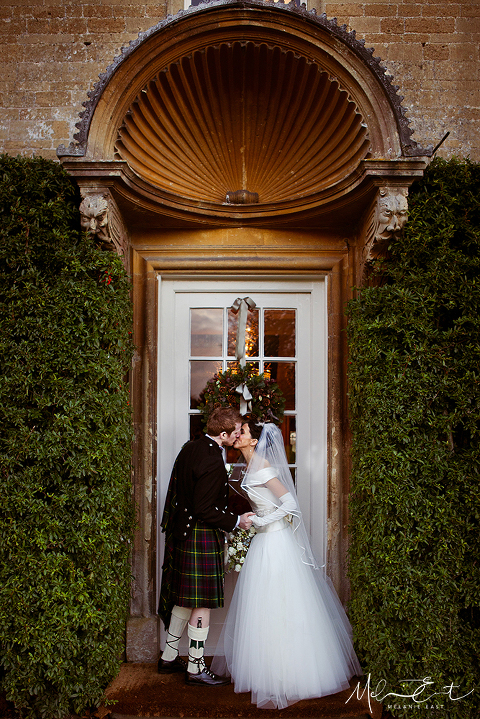 Ahhh a beautiful bride and Christmassy candles – perfect!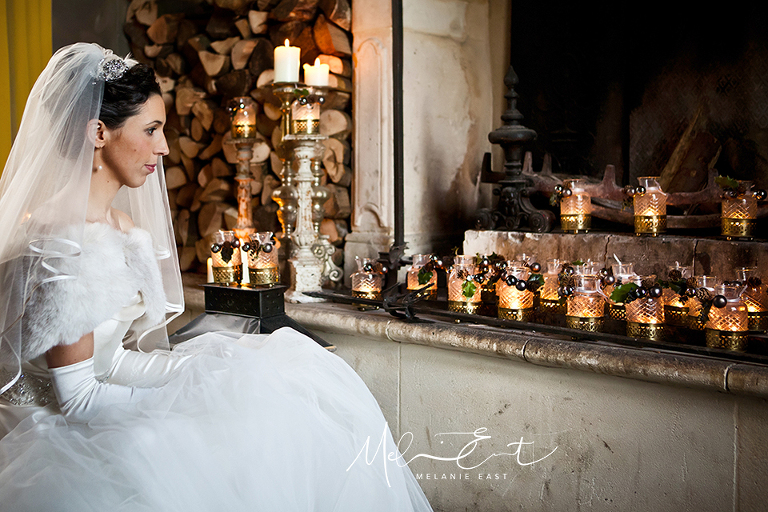 I love this …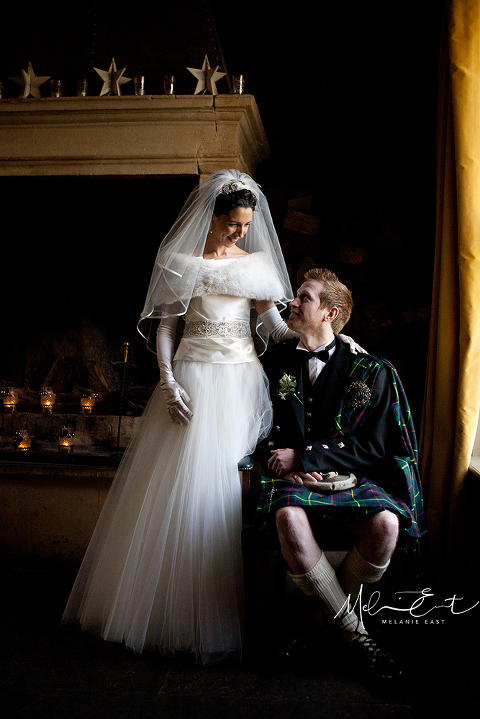 One of the things I always make sure to photograph at a couple's wedding is the details.  Thought has been put into them, so they need to be photographed and I find my clients love to have these details incorporated into their album.  Here's a montage of details I photographed from the reception…  the warmth and cosiness is almost tangible…
If you would like me to photograph your wedding then please do get in touch by clicking here